Take the cap off the fountain pen and remove the barrel by unscrewing the pen. Attach the piston converter to the pen if it isn't attached already. You will need a bottle of fountain pen ink with enough ink in it to completely immerse the nib of the pen.
Immerse the nib in the bottle of ink and twist the top of the converter counterclockwise to move the piston down and to force the air out of the converter.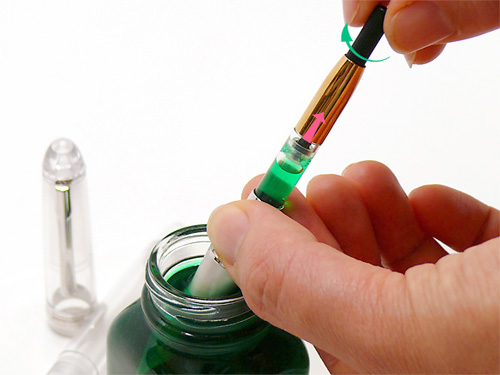 Turn the top of the converter clockwise to move the piston in an upwards direction and to begin filling the converter with ink. Be sure that the nib is entirely submerged in the ink!
Be patient and wait for a little while before removing the nib from the ink to allow the converter to fill completely.
by