Some stunning, sweet, and special gifts that the women in your life will love:
Simply stunning brushed metal pen in a deep purple color.
J. Herbin La Perle des Encres Fountain Pen Ink
Classic, beautiful ink from J. Herbin will make the fountain pen lovers in your life swoon.
STAEDTLER Triplus Fineliner 20 Color Set
Perfect for the color-addicts in your life, this 20 color set will keep them happy for a long time.
A unique and unexpected gift that would be perfect for calligraphers and scrapbooking fans.
Clairefontaine Linicolor Large Meeting Book
Extremely helpful meeting book for the career-minded woman.
Atomic Soda Tree of Hearts Notebook
A sweet journal, perfect for a blossoming young lady to chronicle all her life's adventures.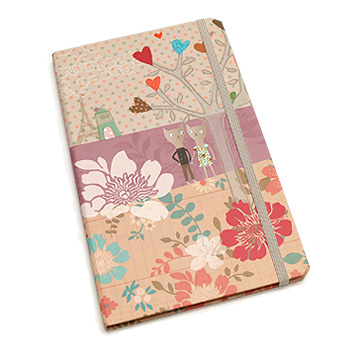 Exacompta Space 17 Pocket Weekly Planner
New year, new goals. Help her reach them by giving her a great pocket planner!
Hanafuda Card Game
Add something new to ladies night with this fun card game from Japan.
Of course this is not an all inclusive list, and honestly I'm sure a lot of gentlemen would enjoy some of these as gifts too. Ladies! Please let us know what you are craving this season 🙂
by